Marc Marquez 2014: the words that are on everybody's lips, because the MotoGP World Champ won the championship with a 100 per cent record. And that is not all, because Marc is planning an amazing end of year: he wants to break all the records at Le Mans.
Marc is simply phenomenal. Since he debuted on the Repsol Honda RC213V, on his MotoGP, he surprised everybody. But Marc Marquez 2014 was simply unbelievable. The young moto racer had a total of 20 podiums, 13 pole positions, and 10 victories in his name. He collected a lot of records, and it seems nothing can stop him.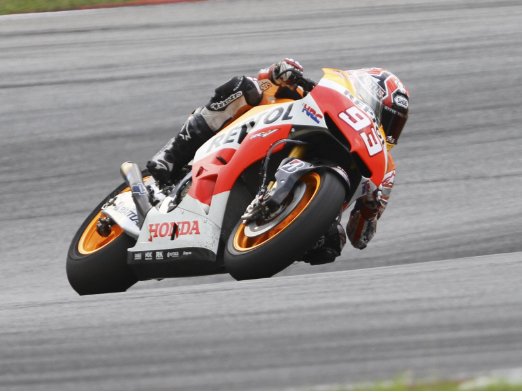 Also, for Marc Marquez 2014 became the best year ever, because the champ signed a contract with Honda. The contract is signed for two years, and Marc will start using Honda motors for the French Grand Prix. However, he will stay on the factory team also for the 2016 season.
If you still don't imagine how great Marc Marquez 2014 was, remember that Marc have won all the four races, starting from the pole position. Here is a re-cap of the entire season:
Marc Marquez 2014 – The first rider who opened four races in one year, after Mick Doohan's record in 1992.
Since Valentino Rossi in 2003, Marc is the first rider who won four consecutive races in the final.
Since Giacomo Agostini in 1971, there was no other rider, until Marc Marquez 2014, who won four opening races, from pole position, at the top category.
On the current calendar, Marquez is the only moto rider who won all the circuits, after the Jerez victory.
At the end of 2013, Marc was the first rider who won five consecutive races from pole position. Before him, Casey Stoner had the same record, in 2011.
As you can see, Marc Marquez had a great year, but even greater things are supposed to happen. Follow his evolution and do not miss any race, because it will be a great show.